New Thank You for choosing OTC Sports!
New all turfed infields/outfields Fields @ The Gulfport Sportsplex - Gulfport, MS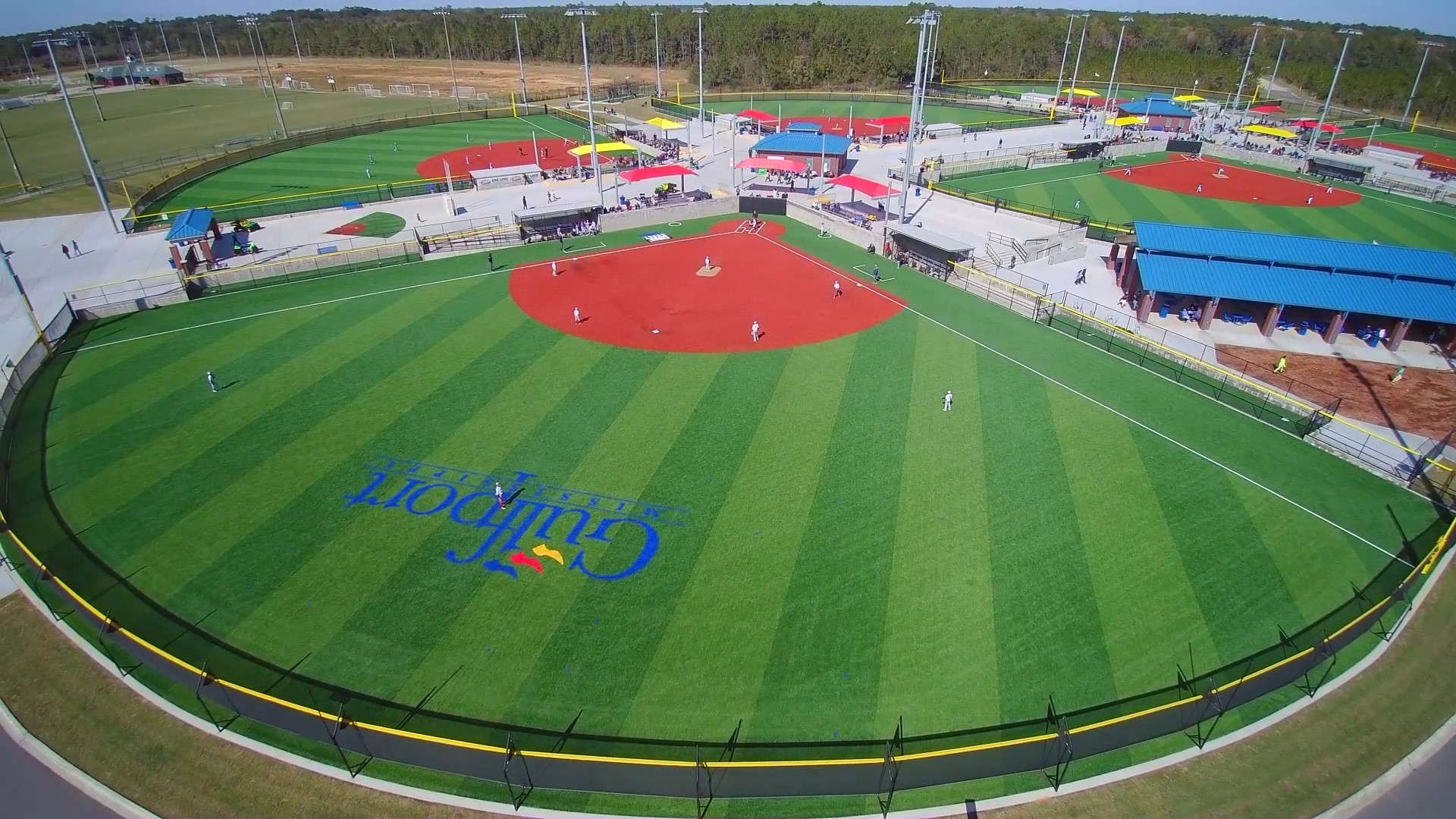 Event Info:
Please read information below to help answer any questions you may have regarding this event.
3 game minimum. 2 pool on Saturday into single elimination on Sunday.
Umpire in charge and site director on site 24/7.
#1 Award Packages in the region!
Best travel ball atmosphere!

NO pets allowed past the gate entrance.

NO boom boxes or music allowed into any venue. nobody on other fields wants to hear loud

music

.

NO outside food or drink allowed past any gate entry. Parks make their money off of concessions.
Tournament Fee:
Coach Pitch Entry Fee = $0

Kid Pitch Entry Fee = $200

Kid Pitch Pay @ The Plate = $50
Coach Pitch Pay @ The Plate = $35
Gate Fee $10 per pers

on per day. 10 @ under enter free.
Game Times:
Coach Pitch plays

1:00

/6 innings/run rule with no drop dead time.

9U-12U play 1:30 minute games/6 innings/run rule no drop dead time.

13U-14U play 1:30 minute

games/7 innings/ run rule no drop dead time.
Run rules are 12 after 3, 10 after 4, 8 after 5.
Pitching Limits:
Pitching is not limited daily you may use your innings however you want. We feel as though coaches should be responsible for arms not OTC Sports.

9U-12U get 8 innings on the weekend.

13U-14U get 10 innings on the weekend.
Team Contacts / Event Updates
The only contact info we have for you is the email you listed in your Team Dugout when you sanctioned

your

team. If you would like to add additional emails to your account please send us the name and email of that contact. When we email all teams anything pertaining to the event it will go to these emails listed in your Team Dugout.