Hammond, LA
Chappapeela
Chappapeela! TopGolf $100 Gift Card Giveaway!
Oct 15-16, 2022
All champs win a gift card!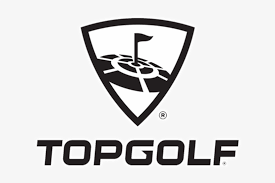 Tournament Fee:
Coach Pitch Registration - $75.00
Kid Pitch Registration - $200.00
Coach Pitch Pay At The Plate - $30.00
Kid Pitch Pay At The Plate - $45.00
Be warmed up and ready to play 15 minutes before your game time.


Gate Fee is $10 per person. 10 and under are free. All Gate Fees are non refundable.


NO pets allowed past any gate entrance.


NO boom boxes or music allowed into any venue.


All Sunday events play 1 hour/6 innings/run rule.


Coach pitch plays 1 hour/6 innings/run rule.


9U-12U play 1:30/6 innings/run rule.


13U-14U play 1:30/7 innings/run rule.


9U-12U pitching is 8 innings for the weekend. No Daily Limit. 13U-14U are 10 innings for the weekend. No daily limits.


Pay attention to your post game score cards before signing. Make sure score & innings pitched are correct! Once it is signed its official.


Catchers must wear a one piece helmet.


Protest fees are $300 cash up front no exceptions. You get this back for a successful protest. Protest must be done between the 1st pitch & last pitch and it is encouraged to do as early as possible if you think you will be protesting. Protest must be done during the game.


Run rules are 12 after 3 - 10 after 4 - 8 after 5.


3rd to 1st pick off is legal as it is in HS.


Head first slides are legal to any base unless a face mask, jaw flap, or chin strap is worn. 1st offense is a warning, a warning will be issued then next offense is an out.


OTC Sports plays by National Federation High School rules with the exception of rules listed here or our website Rules Index.


Teams get 3 free wristbands for coaches.Please make your 3 coaches aware who will get the 3 free bands so there is no confusion at the gate. There will be a team list at each gate, once that team's spots are full that will be all.


Due to massive check bouncing we take cash payments only. Your payment must be paid no later than start of 2nd pool play game. The 2nd Pool Play game will NOT start until the entry fee is paid.


If you have an issue stop the game and tell the umpire you want a director. We can't help you after the game is over.


Be respectful to our entire staff and you will get that treatment back.
Any pattern of badgering of an umpire, other fans, coaches, players, directors, gate workers, etc...will result in being escorted from the park by the local PD. Coaches, if you put your hands on an umpire, you will be prosecuted & vice versa for umpires to coaches. Tournament Directors have the discretion to have anyone removed from the park.
* 3 GAME GUARANTEE!
* 2 POOL INTO SINGLE ELIM BRACKET PLAY!
* EXCLUSIVE RINGS TO CHAMPS & FINALIST!


* HOME RUN CHAINS!
* 32in ENGRAVED WOOD BATS TO CHAMPS!
* HUGE CHAMPIONSHIP BANNERS TO THE CHAMPS!
* DIRECTOR ON SITE 24/7!
* #1 STAFF IN THE BUSINESS HANDS DOWN!
* #1 TRAVEL BASEBALL WEBSITE IN THE BUSINESS!
NO OTHER ORG IN THE REGION OUTDOES OTC SPORTS!
EVENT EMAILS WILL BE SENT TO THE EMAIL LISTED IN YOUR TEAM DUGOUT THAT WAS ENTERED AT THE TIME YOUR TEAM SANCTIONED. IT IS CRUCIAL THAT THESE ARE READ!
ANY TEAM WANTING TO LIST ADDITIONAL EMAILS TO YOUR TEAM DUGOUT MAY DO SO BY EMAILING US @ OTCSPORTSCEO@GMAIL.COM.