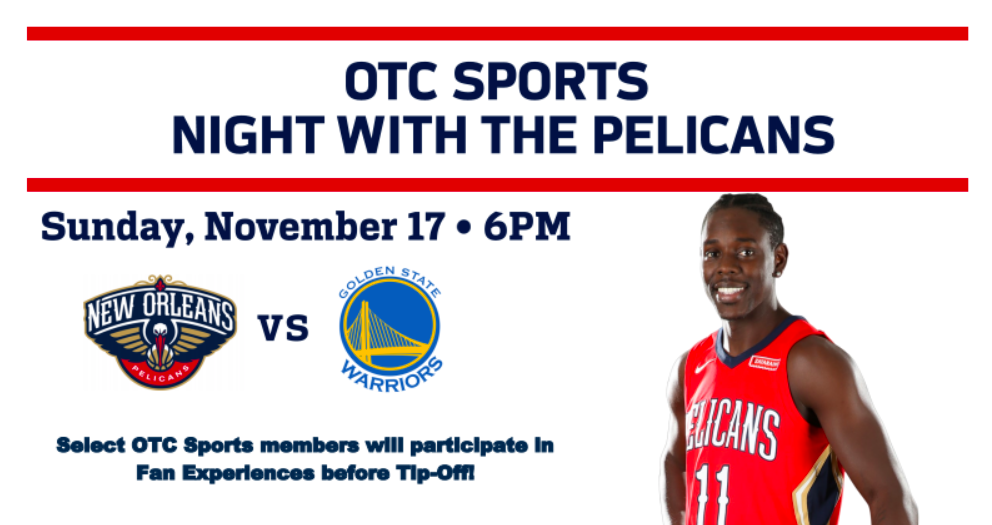 EVENT DATE: SUNDAY.OCTOBER 27th
HAMMOND AMERICA PARK/CHAPPAPEELA SPORTS PARK
ONCE IN A LIFETIME CHANCE TO BE UP CLOSE TO THE NEW ORLEANS PELICANS & GOLDEN STATE WARRIORS!
THESE ARE THE BIGGEST NAMES IN THE NBA!
RULES:
THE TOP 3 CHAMPIONS IN ALL AGES WHO ALLOW THE FEWEST AMOUNT OF RUNS WIN THEIR CHOICE OF THE FAN EXPERIENCE GIVEAWAYS!
THE CHAMP WHO ALLOWS THE FEWEST RUNS GETS 1ST CHOICE!
FAN EXPERIENCE GIVEAWAYS!
YOUTH TEAM OF THE NIGHT-BASELINE PELICANS!
THIS EXPERIENCE GIVES YOUR TEAM AN EXCLUSIVE ON FLOOR VIEW OF THE PELICANS & WARRIORS SHOOT AROUND PRIOR TO TIP OFF!
UP CLOSE TO ZION! STEPH! JRUE! LONZO! INGRAM! CLAY! STACKED WITH SUPERSTARS!
ANTHEM BUDDIES!
THIS EXPERIENCE ALLOWS ALLOWS YOUR TEAM TO STAND TALL AND PROUD IN FRONT OF THE PELICANS PLAYERS DURING THE NATIONAL ANTHEM!
HALFTIME FAN TUNNEL!
ON THIS EXPERIENCE YOUR TEAM WILL FORM A TUNNEL AS THE PELICANS TEAM ENETRS THE COURT GIVING YOUR PLAYERS A CHANCE TO HIGH 5 THE PLAYERS!